Training in professional English, improving your English as a traveler or taking the TOEIC…: this training system bets that good language skills are not without fun!


Content provided by our partners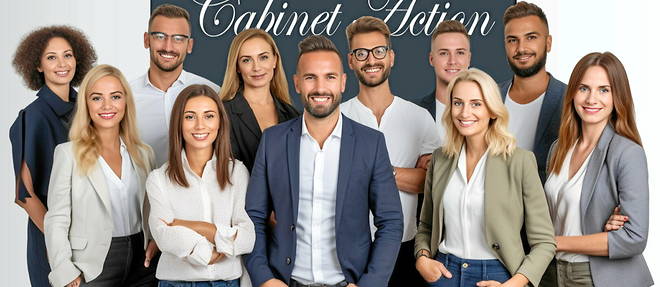 What can you tell us about Cabinet Action compared to other English tutors?
hasWith more than 15 years of experience, Cabinet Action supports companies in all sectors in implementing their service strategy centered on Customer Experience (Customer Experience) in English to make every customer an ambassador of this language. As passionate craftsmen, we apply professional knowledge that puts people at the heart of learning. Our training program is based on a thorough diagnosis to assess the learner's level in English. Then, we offer him a full immersion where he will experience an exchange with English-speaking and highly qualified trainers. With workshops specific to each person's universe, the learner can focus on linguistic skills useful to him in the context of his career or his projects. A strong idea: We value experience and exchanges through private lessons and group lessons for individual and effective learning.
Bit of a tricky question, sorry, but what sets you apart from other English tutoring companies?
We have high standards of quality and service for our customers and strive to achieve full proficiency in English thanks to a specific method. Our founder, Cyril Lozio, was able to rely on 15 years of experience with large teams. Over 15,000 clients trained in his career, i.e. over 15,000 profiles, have given him the ability to target and recognize needs. He has been able to develop a holistic approach to training, humane and flexible training, from the financial sector to the medical sector, through business or airports. For Cyril, it was important to create a complete and reassuring image to best infuse the values ​​and promises of Cabinet action.
To open new horizons, travel, or simply improve one's life, one must master codes, nuances, and challenges. Since then, we have identified the need to pursue customized and tailored curriculum designs. Our training workshops are aimed at helping each client or employee identify what he or she needs concretely and adopt the right approaches. 3 points guide our approach:
Immersion and diagnosis. Our team of coaches is dedicated to listening to areas of improvement and need.
From application to experience. Through training, co-structured and tailored to the company's needs, our aim is to allow employees to put their skills into practice while enjoying an English immersion experience. This is very useful, for example, in teaching business English.
3 Es: Personal Experience, Collaborative Enrichment and E-Learning. Highly personalized training programs allow students to follow a training course tailored to their level, their goals and their preferences. Individual training allows you to work on specific points, while tailor-made collaborative workshops allow you to practice knowledge and exchange it with other learners. E-learning English courses allow learners to progress at their own pace. The Cabinet Action approach combines all three of these offerings to provide personalized support to meet each learner's specific needs.
More generally, cabinet action focuses on detail and requirements. It is dynamic and inspiring. Its trainers are enthusiastic, passionate and dedicated to listening to learners' areas for improvement. We invest in this virtuous circle where energy is contagious so that learners surpass themselves and achieve their language goals. Their infectious energy inspires them to surpass themselves and achieve their language goals. For this, we multiply learning formats (such as sketches, workshops or simulations). Breathing new life into English language learning. We are passionate about designing innovative sessions within the framework of high quality training to help everyone achieve their goals.
And what about finance? Who is responsible for it?
Cabinet Action offers individuals the opportunity to train in English through training courses that can be funded through the CPF. For companies, two options are possible. Or pay all expenses and train their staff in professional English. Proceed in an integrated manner by funding part of the training and relying on the employee's CPF for the rest. It is also an opportunity to give him long training. It should be understood that our training is designed as a personal enrichment. We support people's career development, we are proactive in all their needs and our education system is unique.
"Beeraholic. Friend of animals everywhere. Evil web scholar. Zombie maven."